Songs of Love Foundation - Composer & Music Messenger
The Songs of Love Foundation is a national nonprofit 501(c)(3) organization that creates free, personalized, original songs to uplift children and teens currently facing tough medical, physical or emotional challenges.  Since 1996 the Songs of Love Foundation has reached out to over 33,000 children in over 500 hospitals and health care facilities in all 50 states and the world.
 I am proud to be a composer for the Songs of Love Foundation.  In the past 15 years, I have written over 300 songs for ailing children all over the world.  This is the true medicine of music.    People often ask me what really makes me happy.  Well, here is one big ingredient that makes me happy.  If I can make a difference in a child's life and help them to feel a little better about where they are in their life, then that's my GRAMMY! 
Since 2004: A proud Composer for Songs of Love writing over 400 songs for ailing children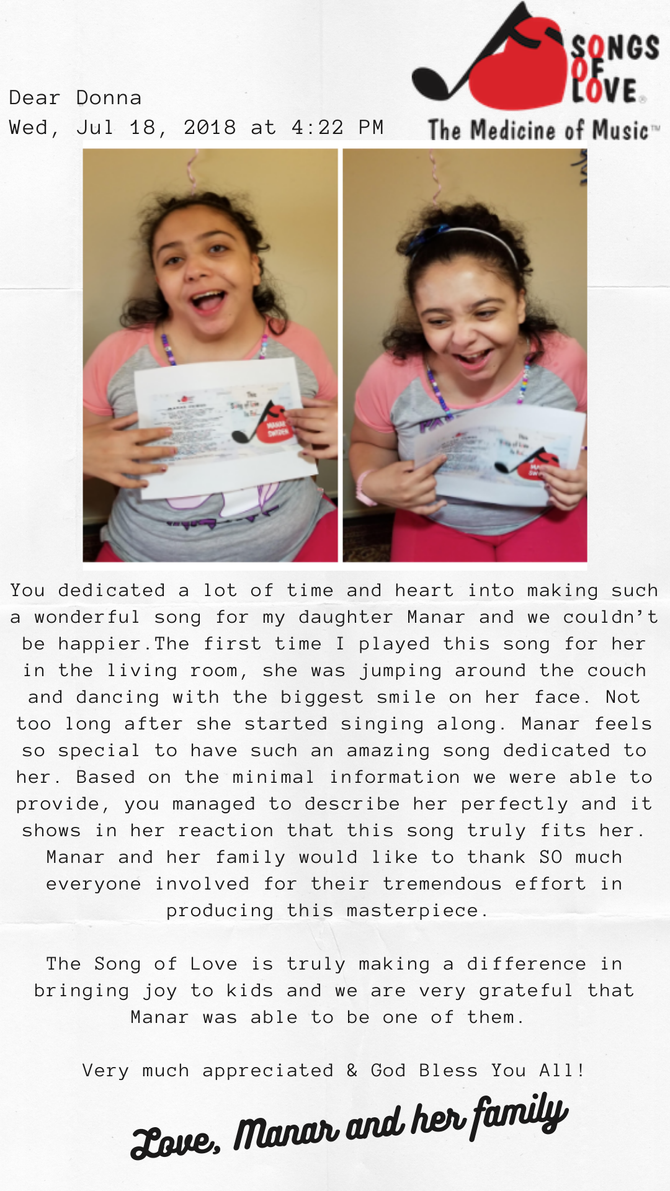 If you are interested in learning more about the Songs of Love Foundation, here is a terrific piece with Dan Rather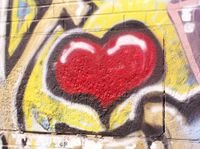 Wanna learn more about Songs of Love?  http://www.songsoflove.org