Molly Girl Music, LLC. - Easy Licensing (one-stop)
CURRENT
December 1, 2020:   Music Supervisor, Coordinator, Clearance, Composer & Songwriter , Soundtrack Licensing
Film to be released Holiday 2021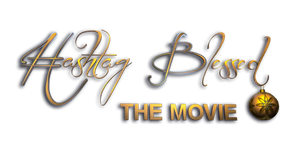 Collaborating with indie-singer-songwriters & artists composing original holiday songs in pop, rock, singer-songwriter style for 2021 release of ilm.   Locating, clearing and licensing music for the film (public domain holiday),   This is the first movie of a trilogy (3 more holiday movies (trilogy) to follow.   
---
December 1, 2020 to October 2021 (projected release): 
PROJECT:  Halloween  Obsessed (in development) Documentary Series:
Music Supervisor, Coordinator, Composer & Songwriter
---
September, 2020 to Spring, 2021:  Commercial Branding Projects:   POSITIVE MESSAGES:  Collaborating with indie-singer-songwriters, bands and artists to create a huge inspirational pop song.   Topics;   starting again, coming alive, changing, growing, new outlook, new day, out of the darkness, braving the unknown, the future is bright. 
---
2018-2019:  Multi-award-winning "Indie-Movie" Placements:



 PASSAGE (Short film): Music Supervisor, Original Composer & Vocalist for the theme song written for Passage, the short film produced, written and directed by Runaway Productions, Linda Palmer.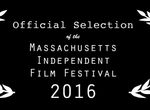 ---
May, 2017:  Music Consultant,  Original Composer, & Vocalist for the theme song written for the documentary "From Grief to Gratitude", produced by Fast Lane Productions.    The theme song "Thank you" was written specifically for the documentary with co-writer Robert Dale Klein, a talented composer and NSAI DC Chapter President (who also played piano on the demo recording).  Fun Fun!   This documentary was selected as an official entry into the 2016 Massachusetts Independent Film Festival  and was just accepted into the Shawna Shea Film Festival  November 2016 preview and is awaiting consideration from Sundance.

September, 2015:  Music Licensing Consultant on Last Call at Murray's for Linda Palmer, Runaway  Productions/ Alyson Vidoli, Go Music Supervision. Licensed (9) songs in total which include the  Opening Theme Song: Last Call for Love by Patty Reese, Where the Wild Things Are, Drink Your Wine, Lose your Minds Tonight, Light up the Night, Up, Strong Medicine, Not what I expected and Whole Lotta Nothing.  Winner of Best Soundtrack at Laughlin International Film Festival 2016.
January 2013 to November 2014:  Music Supervisor for Season One (1), thirteen (13) episodes of Nashville Unleashed.  Nashville Unleashed® is an American Television Concert Series, featuring Nashville's professional songwriters.  Available in over 100 million U.S. homes, the UK, and New Zealand's Country TV.  Heartland Network, Dish Network, Blue Highways TV, Family Channel, AMGTV, Rokku, Showbiz TV UK, among others.  Released in the Fall of 2014, with a second season of 8 episodes airing through 2015.  Approximately six songs were licensed for each episode (48 songs).  Responsible for all licensing of songs with major labels and independent publishers in Nashville, LA and New York.    

April, 2014:  Music Supervisor for the documentary, Cuddle.  Composer studio vocalist, co-producer of music video on the documentary's theme song "Close" co-written with NY Artist, Aaron Zimmer  A music video was also created to help launch the song as a cross promotional tool, and as part of Aaron Zimmer's catalog of songs.  The song was recorded on June 16, 2014 at Columbia A Recording Studios in Nashville, Tennessee, in the same studio where 48 years before, a young Bob Dylan also recorded. 

December 6, 2013:  Vocalist and Music Supervisor for Oscar Contending Song "Voodoo":  The Academy of Motion Picture Arts & Sciences released their Press Release which named the song "Voodoo" as an Official "Contender" for an Academy Award (OSCAR), for Best Original Song in a Movie. The Song "Voodoo" was subsequently listed in the Top 26 by The Hollywood Wrap, and #17 in the final countdown against Adelle's Skyfall as an "Oscar Hopeful" for the 2/28/2013 Academy Awards Ceremony.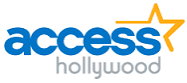 November, 2013:  Access Hollywood , Fifteen (15) songs licensed and featured in  five (5) year contract  through co-publishing deal with Chas Ferry of Hollywood Trax.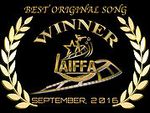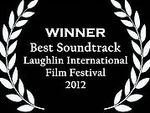 March, 2013:  Halloween Party, the movie:  music supervisor and album producer  with  LA producer & filmmaker, Linda Palmer.   Seven (7) songs were specifically scored for the film, 24 songs were licensed and featured in the indie-movie Halloween Party . The "Soundtrack" released from the movie Halloween Party won "Best Soundtrack" at the Laughlin International Film Festival, 2012.   Assistant producer of "Monster Party" music video produced for Runaway Productions.  Recent awards include the LAIFF Best Original Song "Voodoo" Placement Credit and Vocalist on song September 2016.

February, 2013 to December, 2014:   Exclusive joint-venture agreement and publishing songwriter contract with Platinum Pen Publishing, LLC., (Nashville publisher with a catalog that includes cuts with The Wreckers, Lady A, Kenny Rogers, Restless Heart, SheDaisy and Little Big Town).  


February, 2013:  "Bringing Love to the Party" written with Bryan Steele featuring Nashville Artist Taryn Murphy placed in Showtime's "L" Word & VH1"s House of Consignment
June, 2012 Twelve (12) Songs Released on the video game game, Rock Band Network - "If Trucks Drank Beer", CJ Watson of Error 404, was rated by G4TV as one of the Top 5 Songs to download. 
April, 2012:  Seven (7) songs on the Emmy Award Winning Soap Opera, Venice, the Series (featuring songs from Dani Carroll, NY Summer, Matthew Shell, and Joanna Jacobsen). 
June, 2012:  Sony Pictures major release of "The Dancing Ninja' (written by award winning producers of "OAR" soundtrack for  Twilight, the movie). 
 May, 2011: Single Release of "Where the Money Goes" with Nashville Record Label, Cupit Records, with artist,  Dave  Russell, released to radio August, 2011
 January, 2011:   Theme song for the webseries, Sun TV, Green Heroes featuring David Suzuki & Jane Goodall, (TVO, the Canadian equivalent of HBO).
 
​STRATEGIC PARTNERSHIPS
Seven (7) Song co-pub with Hit-Songwriter & Producer, Anthony Little
Co-publishing deal with Jonathan Stone, Radar Music
Chas Ferry, Hollywood Trax - Access Hollywood Placements
WriteStuff Music - Commercial Branding Opportunities in NY 
SongRocket Music - Dallas Gregory
Platinum Pen Publishing, Nashville, TN
  

 Contact Donna direct at donnashadowmtn@gmail.com.