HAVE YOU ALWAYS WANTED TO LEARN HOW TO WRITE A SONG?  ARE YOU AN ASPIRING SINGER OR ESTABLISHED PERFORMER WHO WANTS THEIR OWN ORIGINAL SONGS (co-written by you? using your own life experiences & feelings?)
Using sensory-bound writing techniques, you will learn and acquire the "tools" to write you very own song from an multi-award winning (oscar contending) singer songwriter who uses Berklee School of Music curriculum as a baseline.   
Why Donna?  Donna studied songwriting while working professionally in Nashville as a published songwriter and she also studied songwriting and vocal performance at Berklee School of Music from the same Professors who taught Charlie Puth, Meghan Trainor and John Mayer. Plus, her students say she's "FUN"!

She has an Oscar Contending Song, 4 nominations & 7 Wins 
4 Nominations:  (2) Best Holiday Song (HMMA), Best Gospel/Inspirational (WAMMY), Best Music Video (ISV Awards) and 7 Wins (Best Soundtrack (Laughlin), (2) Best Original Song (Show Low Film Festival), Best Score/Music in Film, Best Short, Best Cinematography (Show Low Film Festival) & Silver Telly for Best Song in a Trailer).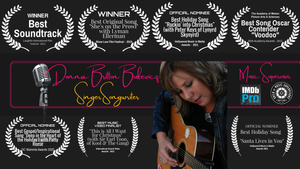 BRAGGING RIGHTS: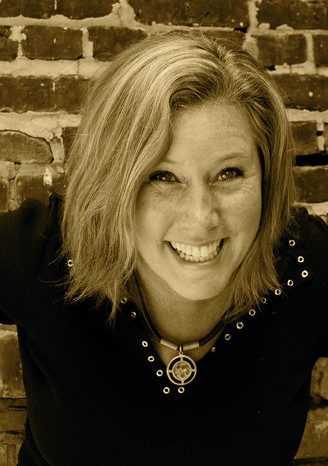 I started working with Avery Lynn when she was 9.  She has been writing songs with me and studying the craft since then.  While under my tutelage, she was given the opportunity to audition for a part in  a movie I was working on as Music Supervisor & Creative Soundtrack Advisor.   The movie producer loved her look so much, she gave her a shot  opposite a scene with Santa!  Her 2nd opportunity came when I introduced her to another movie client of mine who was looking for teen actors (she landed the lead role of "Hope" in a movie called Ocean Child) -watch the trailer to the right.  She and I wrote the theme song for the movie (with the movie producer).
Hard work, studying the craft and believing that "Anything is Possible", is how this is all happening for Avery and I.  Oh yeah, Avery's Mom (Dolly) came up with this title and said "hey you two, why don't you write a song about this"? So, we did.
Anything is Possible song (below) was written in our masterclass and is released on all platforms.
Candy Canes & Christmas was written in our masterclass and was featured in the movie Hashtag Blessed (AMAZON PRIME, UPTV, Pureflex (A division of Sony Pictures).    This was Avery's first music video ever produced.  She has come a long way since this!
Songwriting Masterclass 
Private One-on-One (in person or via zoom)   
Songwriting  Masterclass sessions are once a week and are scheduled at the same time each week.   Lesson are "al-la'-carte' "pay as you go".   Most of my students study with me once a week but some study twice-a-month to make their school schedule less hectic. (I live in Warrenton, VA).
COST:   $100.00 per session (1 hr).
AVAILABILITY IN PERSON:  Thursday
VIA ZOOM:  Monday, Thursday and Friday
Once school is out,  I will be accepting students from 10am to 5pm on Thursdays.
Curriculum:   I use Berklee College of Music's curriculum as my baseline guideline which are at college level studies.  
Please note that when you study with me in person, you have access to my in-home studio (at no extra charge) where you will learn studio microphone techniques, how to craft melodies, harmonies and study vocal phrasing.   I also conduct songwriting exercises in my studio using melodies I have produced and you craft your own lyrics based on the music.   *Rough recordings are produced for songs written in our masterclass for you to have at no extra charge.  
Email me at mollygirlmusic@gmail.com if you are interested.
*Please note that book costs are extra.   
If you are planning on releasing any of these songs written in our masterclass, you will need these services (unless you plan on hiring an attorney to assist you or another music industry person who knows the "ropes" of establishing your PRO, setting up your digital release of your sign, preparing metadata, filing with PRO, filing song with Library of copyright (for copyright registration) etc.  *you cannot release a song to spotify, itunes, etc without having a PRO.
Here's an important thing to remember:  Every song that is written in our masterclass is considered a "co-write" with me.  Therefore, the song is split 50/50 in copyright ownership and publishing.     You are your own writer PRO and publisher PRO. I do not represent your legal interests - your 50% writer and publisher share is all yours.   
Music Business Consultations:   Learn how to establish your PRO for your songs (ASCAP/BMI),   discuss ownership of intellectual property, work for hires on recording projects, letters of administration,   oversee administration of song catalog with ASCAP, BMI, The MLC, etc.   
Recording Projects:   Assist in song development, (both in and out of studio) vocal phrasing, production of songs written in masterclass, discuss song production details, melody and vocal coaching, phrasing, selection of production studio, etc.   (no charge for travel to and from studio).
Recording Costs: 
(a) If a song is written in our masterclass and it is produced for your own personal artist project (and not a film), you will pay for all of the recording costs 100%.  In this case,  you will own the master SR recording exclusively (100%).  Ownership of the writer's share (PRO) and publisher's share (PRO) are still 50/50 equal ownership.  SR master recording doesn't touch ownership of the writer or publisher share.  You are your own publisher.  I am my own publisher. 
(b)  If a song is written in our masterclass and is produced for a film or TV Show, we will share in the recording cost equally (50/50). In this case, we will own the master SR recording 50/50 - (50% to you and 50% to me). If you are a minor (under 18), your parents will sign all documents as your legal guardian.
Hourly rate for these services are $75.00.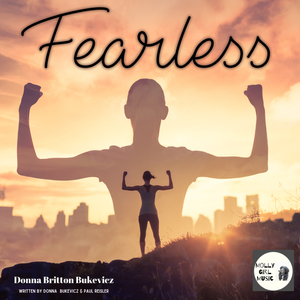 Private One-on-One Songwriting Masterclass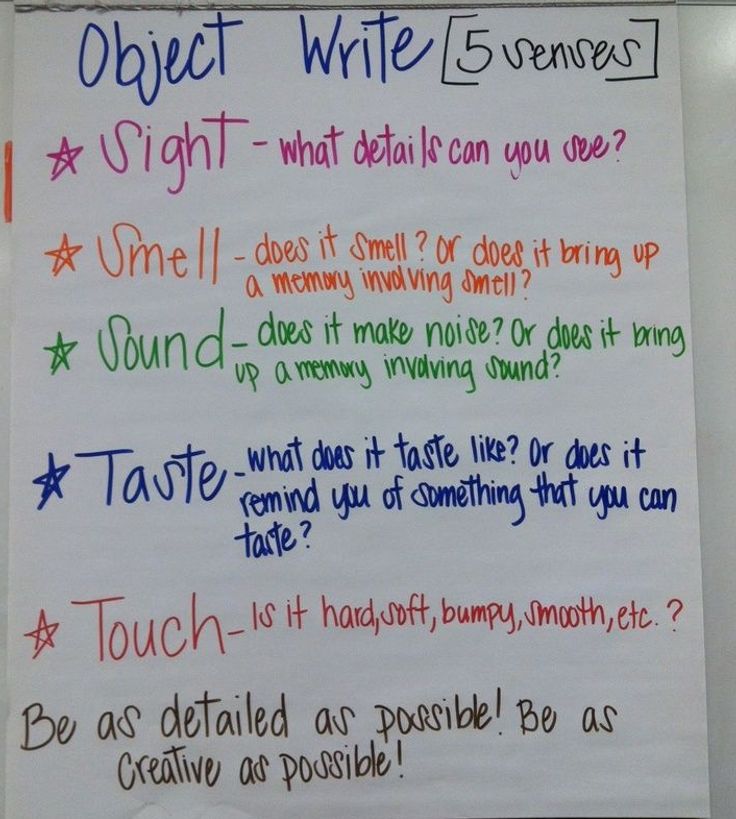 What are people saying about Donna's Songwriting Masterclass?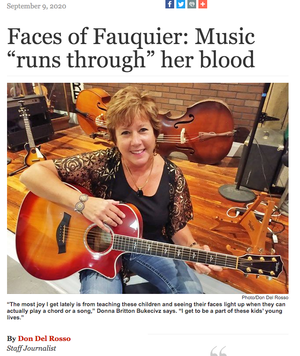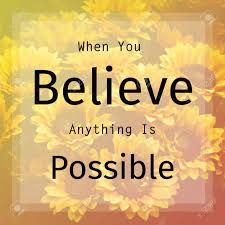 A Picture is worth a thousand words...